Tools make life easier…
But it's hard to figure out which one to choose.
And that's why, I'm going to share all the tools that I personally use, have thoroughly reviewed, and recommend to my close friends.
Disclosure: Please note that some of these tools contain affiliate links. Purchasing from these affiliate links would credit me with a small commission. Bear in mind that I'm not suggesting these tools just for the sake of commission. I can promote anything. But these are the tools that I've been happily using for more than 2 years. And highly recommend them! 
Best tools for avid readers (& Learners)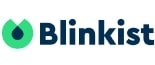 Struggling to fit reading in your life? Does reading a lot of books sound intimidating and impossible to you? Do you hate reading?If yes, try Blinkist.
Not sure?Read Review

Struggling to bring silence and peace in your life? Trying to be avoid strress? Don't know how to meditate and get free of your thoughts? Try Headspace.

Want to learn industry-ready skills that can give a boost to your career? Want to connect with professionals like you? Get 16000+ expert-taught courses on diverse topics.
Best tools for Online Entrepreneurs
Cloudways is one of the best managed wordpress hosting in the market right now. Blazing speed. You can host unlimited websites. And the support is also great. Best for bloggers.

Grammarly makes writing a hell lot easier. It helps you remove annoying spelling and grammar mistakes. I highly recommend this to you if you do any writing or proofreading work. Must have for writers and bloggers.

Video is the future of marketing these days. And Invideo is one of the best tools to create stunning videos within a few minutes. Easy to use. Very Intuitive. Anybody can be a video creator now!
Bunny is one of the best and affordable CDN. It helps you improve your website page-load speed. Must have if you are serious about improving the user experience of your website.

Namecheap is one of the highly trusted and affordable domain registrar. Easy to use. Reliable. I use it to buy domains for all my new websites.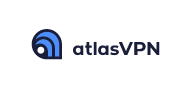 It allows you to explore the Internet with more freedom and security. Shields you from threats online. Highly recommend if you're a privacy-conscious person.
That's it.
These are the tools that I personally use and recommend to you.
If you want more information about these tools, you can send me an email at contact@wizbuskout.com
Or you can visit the official websites of these tools and read the free resources.