---
Who Should Read The 7 Habits of Highly Effective People Summary?
Sale
Last update on 2023-06-13 / Affiliate links / Images from Amazon
People who want to become more effective in their personal and office life.
Those who have heard about seven habits and wish to learn them.
People who want to boost productivity in every task they do.
---
The 7 Habits of Highly Effective People Summary [PDF]
Do you feel that you are not getting the desired results?
Do you always find yourself short on time?
Probably your performance is not up to the mark.
You always get disappointed and start doubting your capabilities, and you probably have no idea what to do?
Don't you?
You know what, I agree, this is seriously irritating.
In this book, Covey discussed all the fundamental principles and habits you can use to live a more quality and efficient life.
And in this article, I'm going to give you a detailed summary or share insights on "7 habits of highly effective people."
All you have to do is keep reading…
The battle of character and personality
Most self-help books these days focus on how you should present and behave in front of other people.
They teach you how to smile, have a firm handshake, and speak to people in a manipulative way.
And the list goes on…
You know what's more?
Those books will even tell you how to play with your words to make other people like you.
They're all about changing your personality(outer traits) to make people do what you want them to do.
All these traits are of Personality Ethics.
Well, Covey reminds us of the value of Character Ethics: trust, values, integrity, etc.
What's wrong with Personality Ethics, exactly?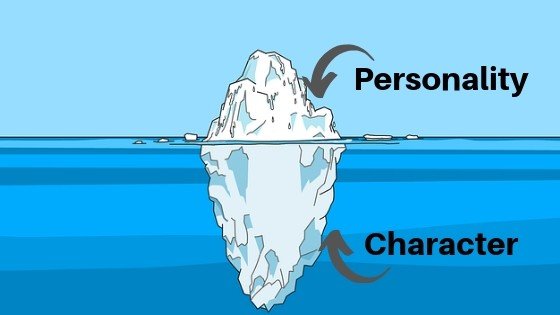 The only downside of this approach is that it is based on improving the outer aspects of your persona by tweaking your behavior to achieve the desired outcome. 
Personality Ethics are illusory.
By adopting these ethics, you might even get quick results. But in the long run, you won't succeed.
Personality ethics are indeed required in many areas of your life, like interpersonal relationships, but character ethics is more important.
Bottom line:
Hone your character first and then your behavior.
From core to the surface
Your inner world manifests itself in the outer world.
This means your internal belief system or paradigm guides you and affects your results in the external world.
Confused about what paradigm is?
It looks something like this: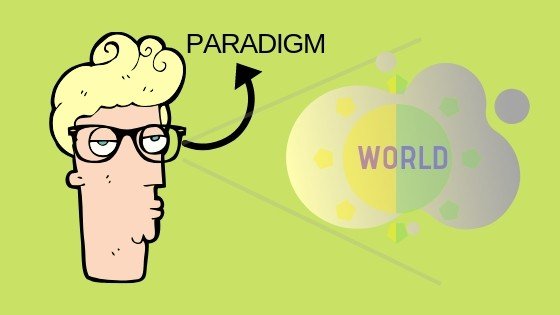 Here is how Covey explains it in the book:
Paradigm is the lens through which we see the world.

Stephen Covey
There are many centers through which we interpret situations and objects around us.
Imagine a renowned footballer.
What do you think football looks like to him? To him, that little spherical ball is his world.
Now, again imagine a musician playing Beethoven's music. What do you think that football looks like? It's just another object to him.
That's how profoundly the paradigm affects our interpretation of reality.
The power of Proactivity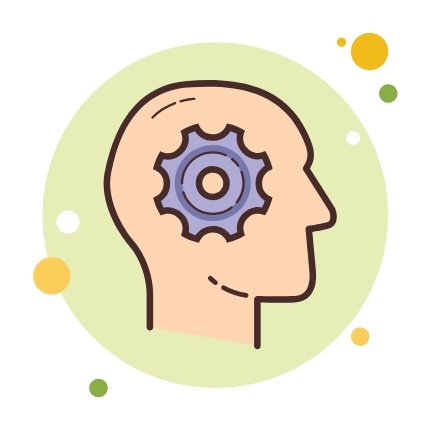 Humans are also animals in one way, and yet they are different.
What makes humans so special?
Animals are programmed to act in a certain way. Their instincts guide them.
Even if you train an animal, it doesn't become responsible enough to take responsibility for its life.
On the other hand, we, as humans, have the unique ability to take control of our actions and guide ourselves to achieve a particular goal.
We can imagine a complete set of situations or possibilities before they happen.
What would happen if we start acting like other animals who are always acting on stimuli?
Can you imagine?
Chaotic, isn't it?
This is where "Proactivity" comes into the picture.
I'll explain.
Look: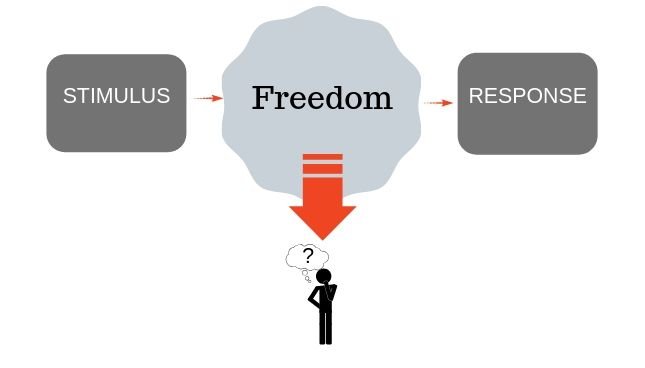 First, there is a stimulus that urges you to take action.
Before you react to it, you have the freedom to hold your horses and choose your response to the stimulus.
So what does proactivity mean, exactly?
It means:
Our behavior must depend on our decisions, not our conditions, and therefore we must choose our response, no matter what obstacle comes in our way.
Responsibility = Response + Ability
Even if the whole world is against you, you'll still have the freedom to choose.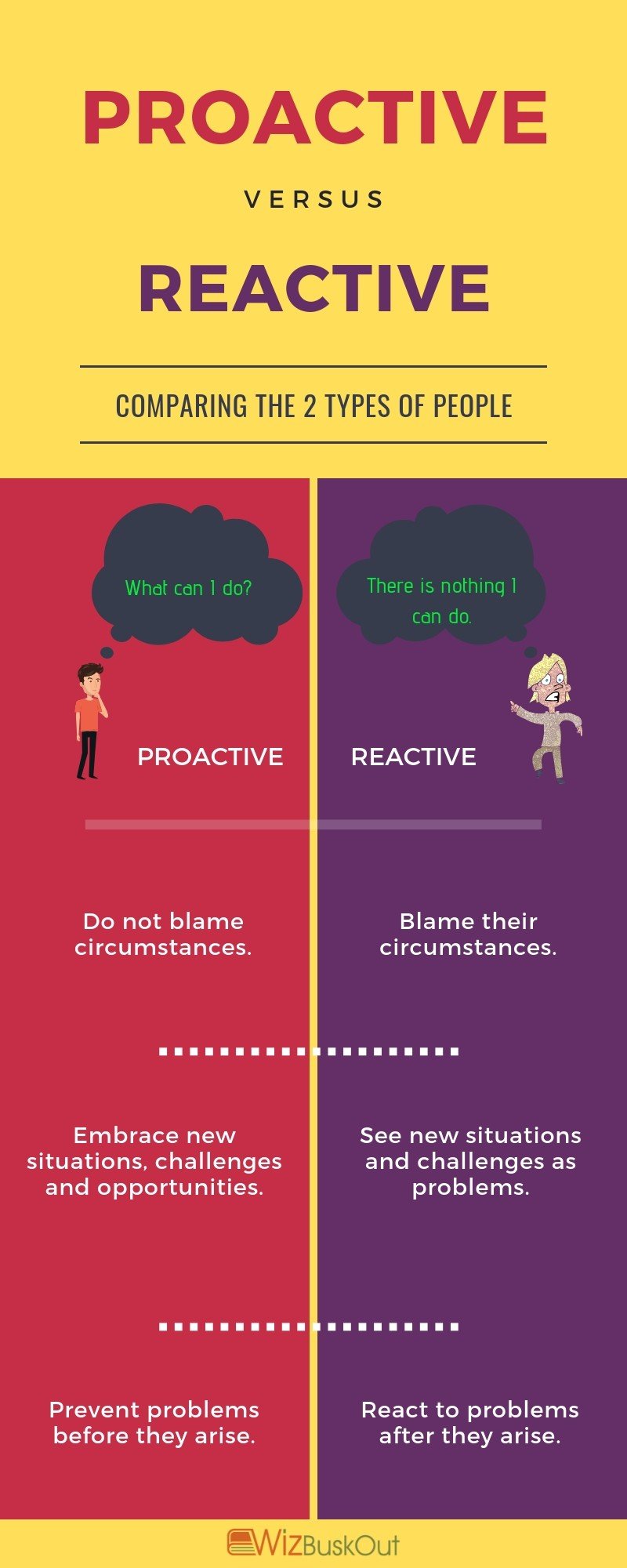 The paramount quality that differentiates proactive people from reactive people is that proactive people understand and acknowledge that they have the super-power to make decisions.
Proactive people don't blame their circumstances.
While Reactive people always act like animals.
When unfavorable circumstances engulf them, they lose their cool and start whining.
Reactive people don't realize their ability to influence their circumstances by taking responsibility for their lives.
Here are some key lessons:
Never allow external events to control you.
Take the initiative and constantly remind yourself of the gap between stimulus and response.
Commit to yourself and exercise the freedom to choose.
Set a destination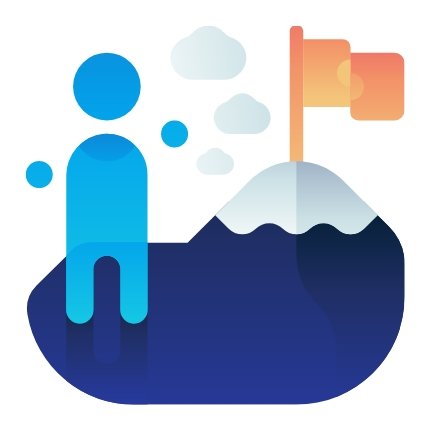 When you don't have a clear destination in your mind, you can get caught up in the activity trap.
When you set a clear destination, you know where you are in your journey of life.
And you know what steps you must take to reach your destination.
What's worse is you might be working super hard to achieve your goals, but at the same time, you might not be efficient.
Why do you think many businesses fail in the early years?
This is because they all lack a solid business plan.
Create a personal mission statement.
It'll develop a sense of mission within you.
You'll be able to set short-term and long-term goals.
Therefore, always have a clear idea of your destination.
Note: You might be busier than everybody else in the world. But it will be a waste of time if you don't know where you're heading. 
Mutual Benefit Is The Key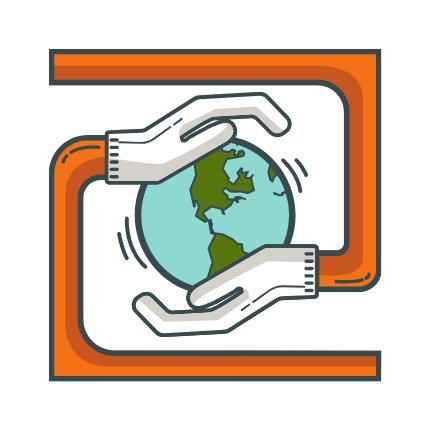 In the real world, you are always interdependent on others.
When you step from independence into interdependence, you step into a leadership role.
You can attain a leadership role only when you have mastery over yourself and your interpersonal relationships.
There are six paradigms of interaction:
1. Win/Win. In this, both parties share mutual benefits, and it helps you master interpersonal relationships.
2. Win/Lose. One party wins while the other loses.
3. Lose/Win. Similar to the above.
4. Lose/Lose. Here, both parties lose.
5. Win. One party wins.
6. Win/Win or No Deal. Either both parties win, or deal breaks.
Which one is the best option then?
In most cases, it is situation-dependent, but in the long run, if there isn't a win for both parties, then ultimately, both lose.
Always think of mutual benefits(Win/Win) when it comes to interpersonal negotiations.
Listen first, then express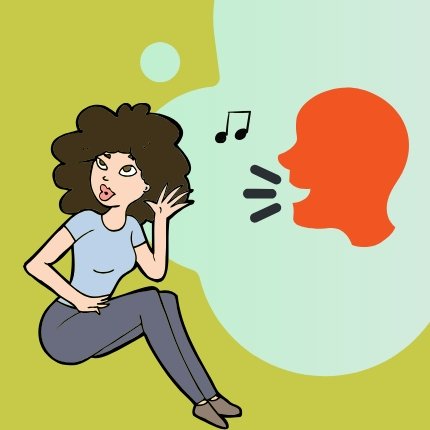 Communication is one of the most essential or critical skills we need in our daily lives.
We communicate mainly in four ways:
Reading
Writing
Speaking
Listening
Most of the time we spend communicating is through speaking and listening.
We get reading, writing, and speaking training but often forget about listening.
Desperately waiting for our chance to say, we never correctly listen to others.
And guess what happens? We start throwing our opinions and beliefs.
To master your interpersonal communication, you first need to understand the others' points of view before putting your point of view.
To practice empathetic listening, you first require an open mind and a strong desire to understand the paradigms of others.
You feel what others feel. You try your best to understand their deepest desires.
Empathetic Listening involves four developmental stages:
Mimicking. It's easy. You listen to what the other person is saying and just repeat it.
Rephrasing. While rephrasing the content, you put the content in your own words.
Reflecting. During this stage, you reflect on how you feel. You don't pay much attention to the word of the other person. You feel how the other person feels.
Both Rephrasing and Reflecting. This is the final stage of empathetic listening where you do both, you rephrase the content and reflect how you feel.
What are the benefits of empathetic listening?
You learn better. When you empathetically listen to others, you learn more about them and you become wiser.
You become trustworthy. Being empathetic gives a signal that you care about them and they trust you more.
You influence more.
You help other people better. The best thing about empathetic listening is that you give advice that would help them for real because you understand them.
Focus on the overall development
What does this mean?
It means excercising all four dimensions of your nature, regularly and consistently in wise and balanced ways.

Stephen Covey
There are four dimensions of your nature:
Physical
Spiritual
Mental
Social/Emotional
The Physical Dimension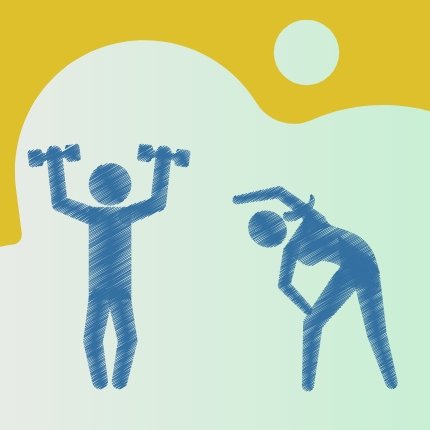 The physical dimension includes exercising your body consistently, eating the right stuff, and taking sufficient rest.
That's it.
But what's so special about it?
Let me get this straight:
Making up your mind to get up to exercise consistently requires mental strength.
Not only does this builds your physical muscles but also your proactive muscles.
What can you do practically?
You can join a good exercise program. That will improve your body in three areas: endurance, flexibility, and strength.
The Spiritual Dimension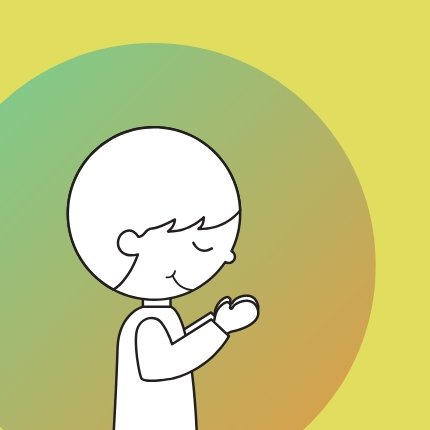 The spiritual dimension is your core, your center, your commitment to your value system.

Stephen Covey
By renewing this dimension, you add leadership to your life.
Here are a few ways to renew the spiritual dimension:
Immerse yourself in reading great literature.
Listen to great music.
Try to connect with nature.
Meditate a few minutes a day.
Learn some sort of art.
But here is the real thing:
Renewal of the spiritual dimension requires a significant investment of time.
In short:
There is no quick fix or hack to renew this dimension.
The Mental Dimension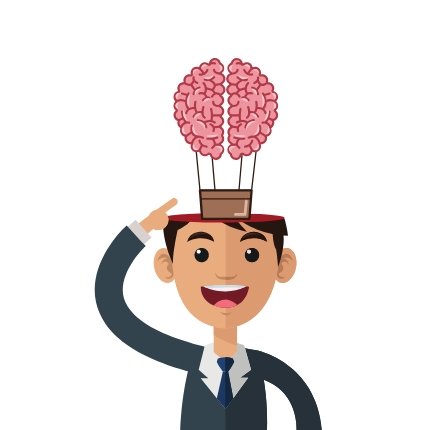 As you grow old, you stop exploring new subjects.
You don't want to push the limits of your mind.
Why would anyone want to strain his mind, anyway?
You know what:
Growing yourself mentally is a high leverage activity.
How can you improve your mental dimension of life?
Reading. Read great books regularly.
Writing. Make a habit of keeping a journal, and write all your thoughts and ideas in it.
When you start doing these, you develop the ability to think clearly, organize your thoughts and take accurate decisions.
The Social/Emotional Dimension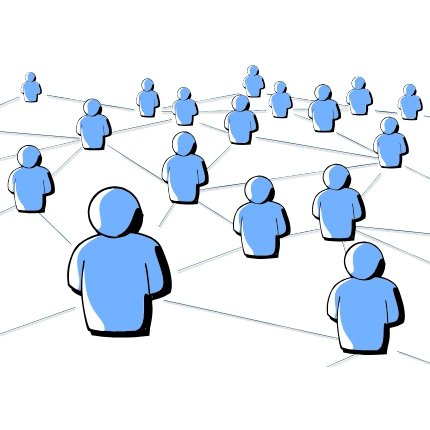 Improving the social dimension doesn't take as much time as other dimensions.
You can improve it in everyday interaction with other people.
Synergy in action
What is synergy?
It means that the whole exceeds the sum of its parts.
More confused, right? Let me explain.
When you plant two plants together, what happens?
Their roots mingle together.
This phenomenon results in high-quality soil.
Consequently, both plants get better nourishment and thus grow better.
This is the power of synergy.
With the help of creative cooperation, MAGIC happens.
What is not possible by a single person becomes possible by the cooperation of all.
---
The 7 Habits Of Highly Effective People Infographic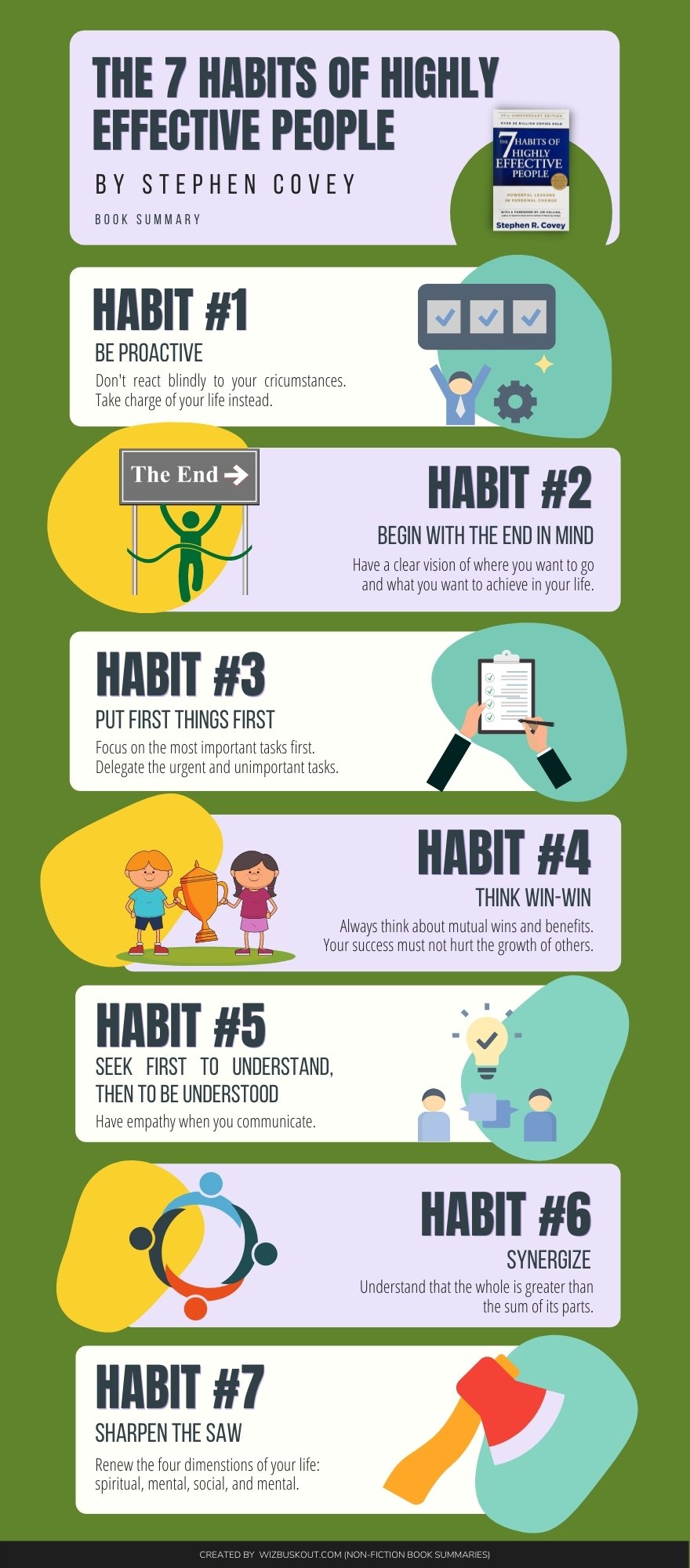 ---
Learn more key insights on Blinkist
What else will you learn from the blinks?
Why you should align your worldview with basic universal principles?
How focusing on your character can bring you lasting change?
Of course, all the habits discussed in this book.
Blinkist is a non-fiction book summary app that provides summaries, audiobooks, podcasts, and more … from over 3500+ books.
I've been using this app for almost 2 years now. 
And I highly recommend this app to people who love reading or listening to books.
It's fun to learn things quickly, right? 
When you can't find time to read lots of books.
If you are a busy person passionate about learning amazing ideas from books, you would surely enjoy this app.
Click here to Sign Up and Start Blinkist 7-days risk-free trial
---
The 7 Habits of Highly effective people review
Sale
Last update on 2023-06-13 / Affiliate links / Images from Amazon
This is one of the books which has highly impacted me.
I'd say it's a great book to start with, especially if you are a beginner and thinking to build a reading habit.
Stephen Covey has put a lot of effort into writing this book.
It certainly brought a paradigm shift in my life.
There is so much I like about this book.
I'd recommend everyone to read it.
---
Now it's your turn
If you liked the 7 Habits of Highly Effective People Summary, feel free to share this with your friends and family members to add value to their lives.
Which habit are you going to try first?
Tell me in the comments below.